Riot Fest Toronto Set Times Get Announced

It's been months since we've had the stellar Riot Fest Toronto lineup staring into our eyes and making us foam from the mouths. At last, the monster rock festival – which is poised to make Toronto's Downsview Park its home this weekend (September 6-7) – has unveiled the set times of this year's performers.
Saturday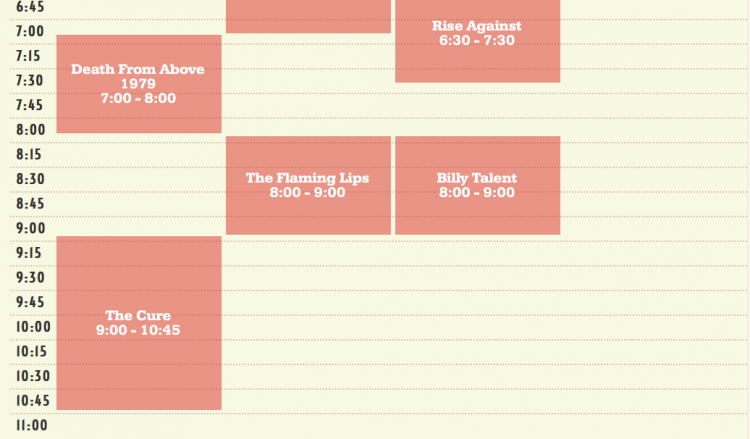 Sunday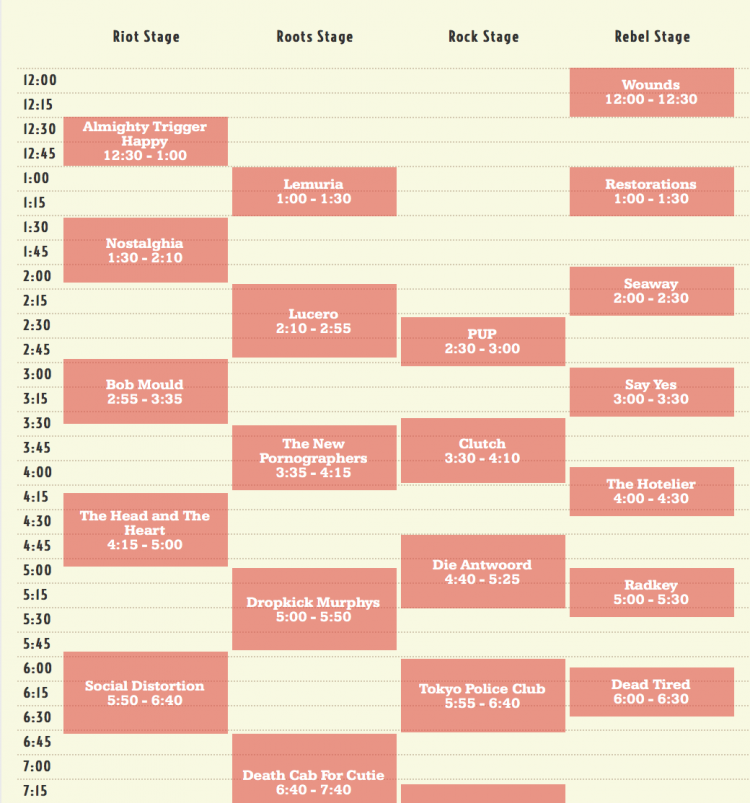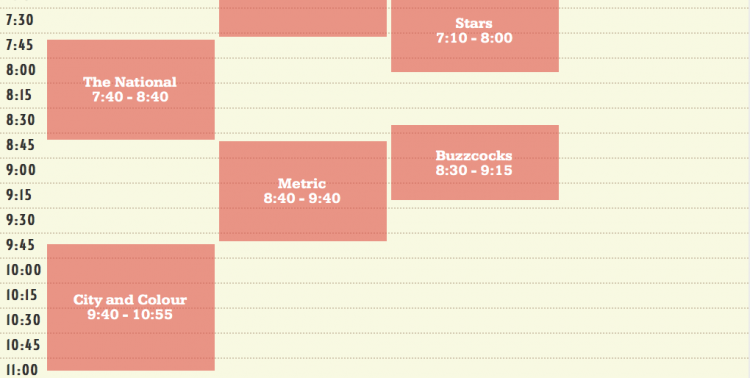 If you have few minutes, have a look at our pre-Riot Fest Toronto interviews with Social Distortion, Buzzcocks, Dropkick Murphys, The New Pornographers, and Say Yes. Also, stay tuned for NEW interviews this week with PUP and Mounties.
Let's get excited together!
-Adam Grant
Please be sure to follow us on Twitter @riffyou and at Facebook.com/riffyou.