U2 Debuts Video for "Ordinary Love" on Facebook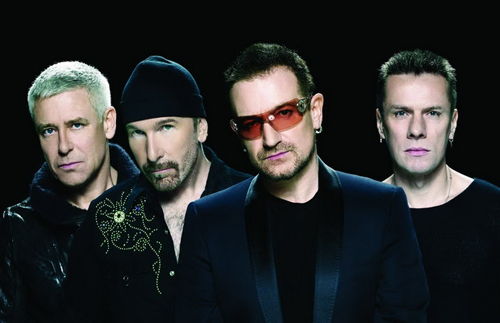 U2 has taken to their Facebook page to debut the video for "Ordinary Love," a track that was inspired by the forthcoming feature film Mandela: Long Walk to Freedom (out November 29).
Also on that date, U2 will release a limited edition 10" vinyl on Record Store Day's "Back to Black Friday," which will feature "Ordinary Love" and a re-modeled version of the band's 2009 track, "Breathe." How limited you ask? Well, we're hearing only 10,000 copies will hit the shelves.
Earlier this month, it was reported that U2 was looking to introduce their next album during the Super Bowl telecast in February. Rumblings are that the Irish rockers are planning to get their next album to fans by April. With that in mind, it's more than fair to assume that "Ordinary Love" is the first single, even though U2 hasn't made that official.
Click here to see the video for yourself. Oh, and be prepared to read. It appears that U2 really wants us to pay close attention to the "Ordinary Love" lyrics.