Zayn Malik who? Arkells Singer Joining One Direction

Yesterday, the Internet and tear ducts of young girls exploded following the news that Zayn Malik had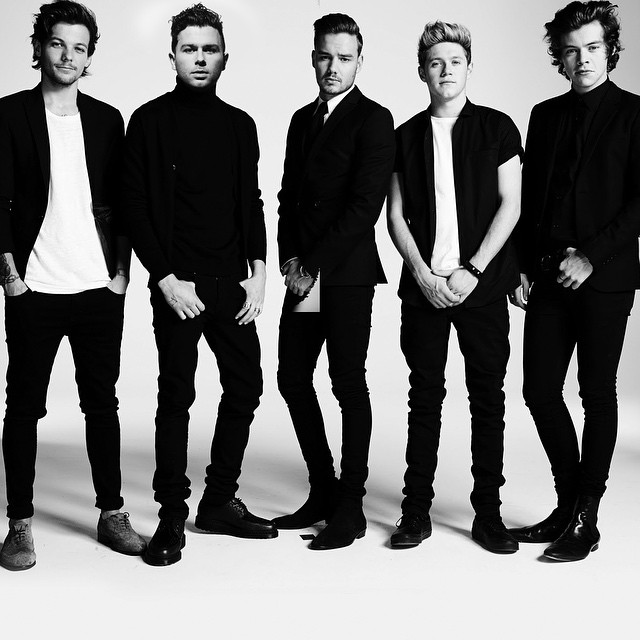 left super-famous British pop act, One Direction. But fear not, a more than worthy replacement has been found: Max Kerman of Canadian rock group, Arkells.
In a photo published shortly after the One Direction news broke, Arkells released the following statement through their official Facebook page: "We have some news to share…as of today, Max is leaving the band to join One Direction. Arkells will carry on as a four piece. We hope you understand – this was a very hard decision to make. Thanks for the love and support. – Nick, Mike, Tim, Anthony."
Somehow, Kerman – fresh off Arkells winning a pair of JUNO Awards nearly two weeks ago – has already landed in the UK for a photo shoot with his new mates.
Vocally, Kerman should be able to sing circles around Harry, Liam, Louis and Niall, but how he handles the complicated choreography and pre-pubescent screams from audiences remains to be seen. And, the Twitter death threats may also be tricky to navigate.
One Direction has yet to confirm or deny Kerman's involvement, or the authenticity of the potentially (very likely) Photo-shopped publicity shot. Meanwhile, Arkells are keeping a pretty straight face.
Is this real? Is this a hoax?
One day, the truth will 'come to light,' all right.
-Adam Grant
Please be sure to follow us on Twitter @riffyou and at Facebook.com/riffyou.