Coachella Reveals Schedule for Weekend One

The first weekend of Coachella is just a couple days away and fans have now been given a packed schedule filled with an array of conflicts to sort through.
AC/DC, Jack White, Drake, Tame Impala, Alabama Shakes, alt-J, The Weeknd, Bad Religion, Belle and Sebastian, Hozier, Florence + the Machine, Interpol, Ryan Adams, St. Vincent, David Guetta, The War on Drugs, Raekwon and Ghostface Killah, Brand New, are just some of the Coachella highlights to come.
If you're heading down to the festival this weekend, study this schedule carefully and get ready to lose your mind: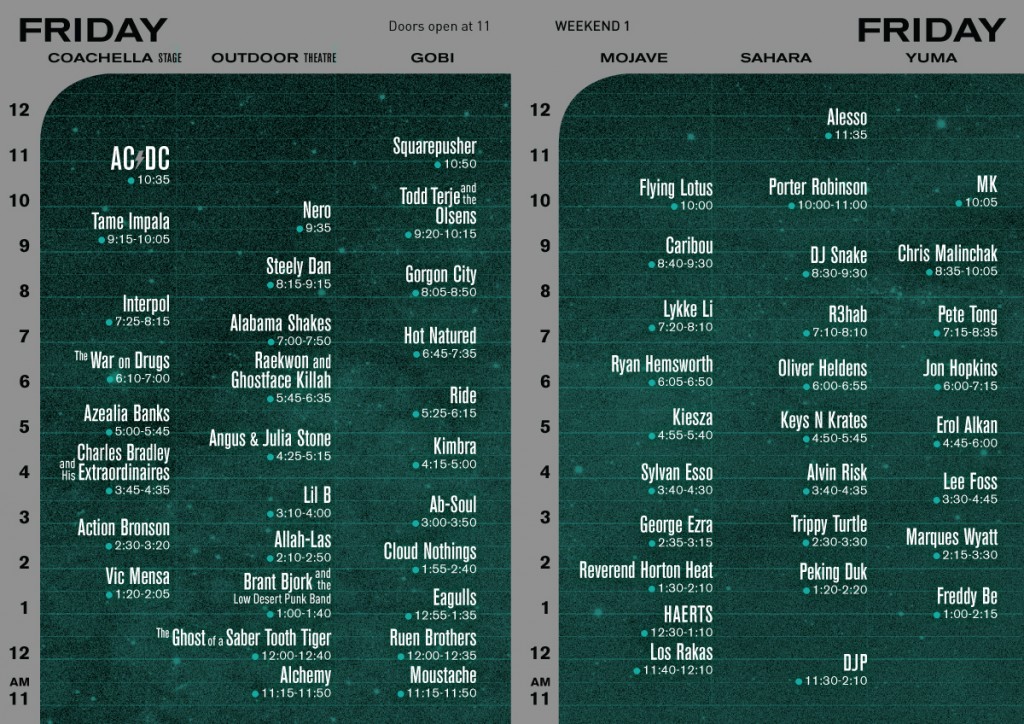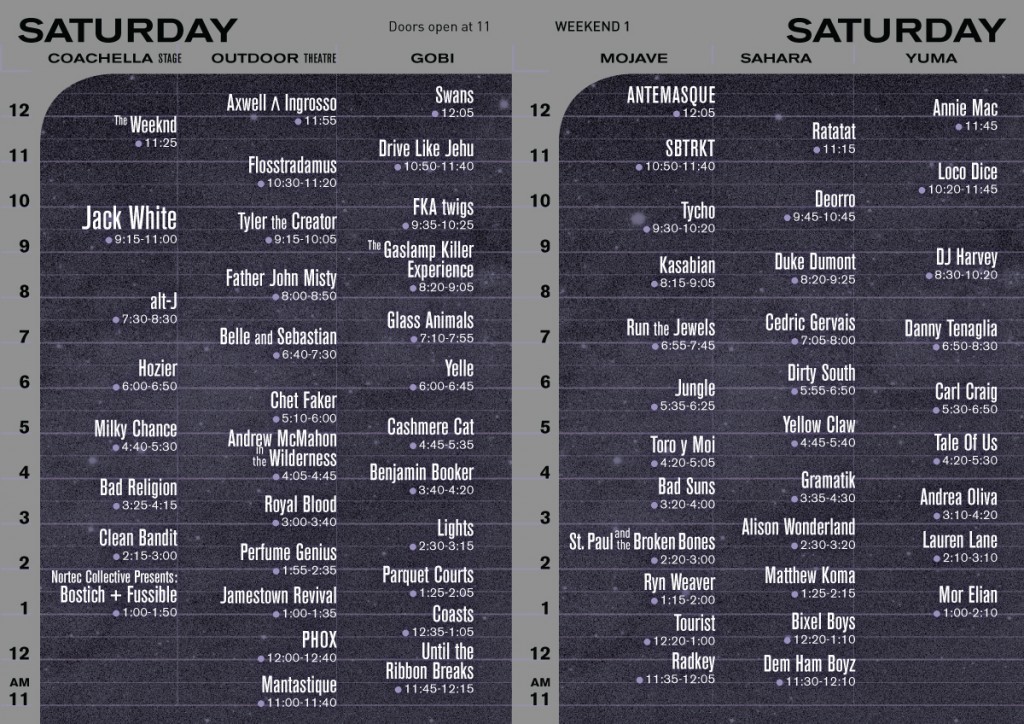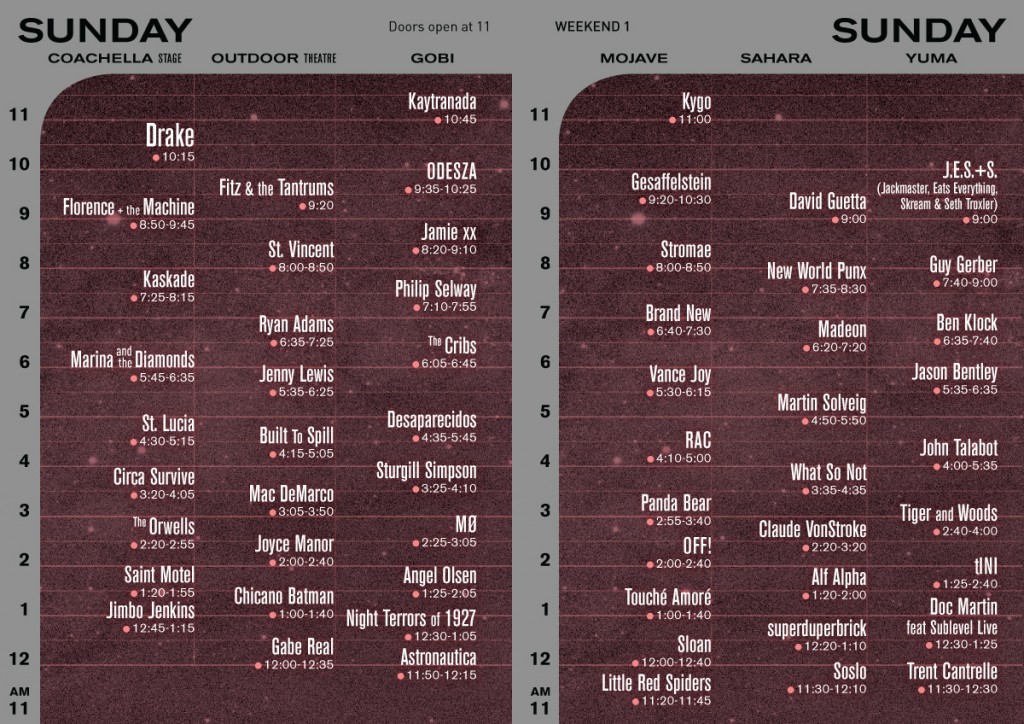 Please be sure to follow us on Twitter @riffyou and at Facebook.com/riffyou.