Weezer Playing First Two Albums at Riot Fest Toronto

Just in case the Riot Fest Toronto (September 19 and 20) lineup wasn't already stacked beyond belief, comes word that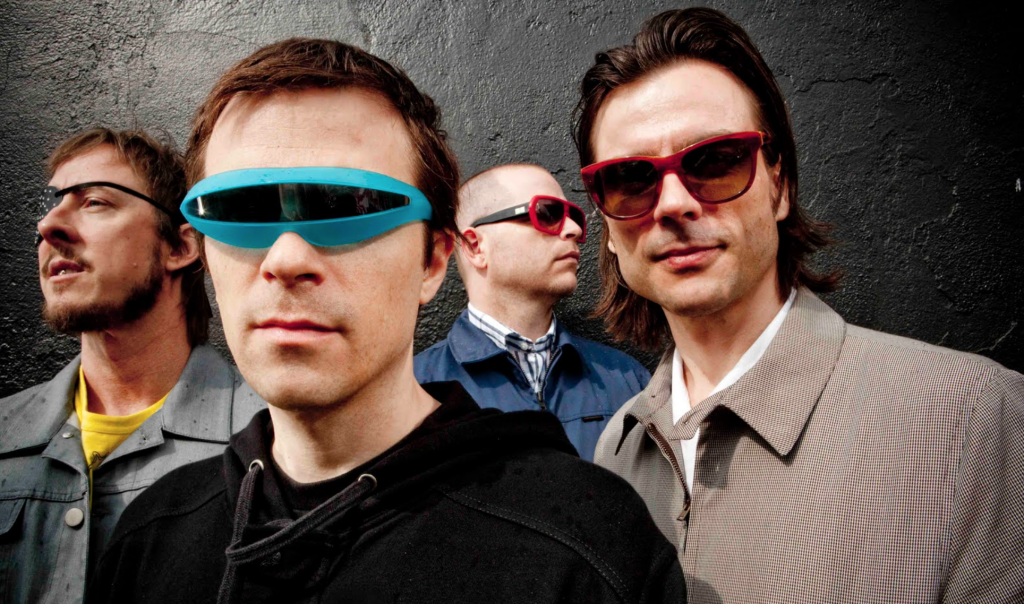 Weezer, The Prodigy, Bleachers, Cancer Bats, Courage My Love and Ritual have been added to the bill.
What'll make this announcement even more special for Weezer fans, is that the band will perform The Blue Album and Pinkerton in their entireties – one album per day.
Earlier this year, Weezer frontman Rivers Cuomo discussed, with Pitchfork, the huge feelings he has had recently for Pinkerton.
"By far, the most influential record of the last four years for me was Pinkerton. It got reissued [in 2010], and we did a show where we played the whole album from beginning to end to celebrate, which turned into a series of shows we called the Memories Tour," recalled Cuomo. "The experience of learning those songs again, singing them every night, working on them with the guys, and then being in a relatively small venue with 1,000 of the most hardcore Weezer fans and hearing them sing every syllable, seeing them air drum all the fills—it was such an amazing experience and so different from what we'd been doing the years before that. We were playing mostly arenas and big festivals, a lot of the times for a very general audience that didn't know Pinkerton at all and didn't know much about Weezer. So it was a great feeling of validation from the fans, for this album that was so personal to me and had been such a source of pain for years. To feel loved and accepted for this very honest part of myself was inspiring."
Riot Fest Toronto will once again be held at Downsview Park. Once on the scene, concert goers will be treated to performances by the reunited Alexisonfire, Wu-Tang Clan, Rancid (performing …And Out Come the Wolves in its entirety), Motörhead, All Time Low,
 Tyler, The Creator, Coheed and Cambria, Atmosphere, Drive Like Jehu, Echo & the Bunnymen, Thrice, Frank Turner, Eagles Of Death Metal, Against Me!, Babes In Toyland, Yelawolf, The Airborne Toxic Event,
 The Joy Formidable, Andrew W.K., Bayside, GWAR, The Thurston Moore Band, FIDLAR, Doomtree, Jazz Cartier,
 D.O.A., Moneen, Die Mannequin, Heat, OBGMs, Wildlife, Nova Rockafeller, The Dirty Nil, Indian Handcrafts, Like Pacific, The Dying Arts, Safe To Say,
 PARTYCAT, Willa, Tasha The Amazon, Rarity, Foxtrott, Twin River, Black Mastiff, and Tomahawk Love.
Tickets for Riot Fest can be snapped up here.
Here's a look at Riffyou.com's coverage of Riot Fest Toronto 2014.
-Adam Grant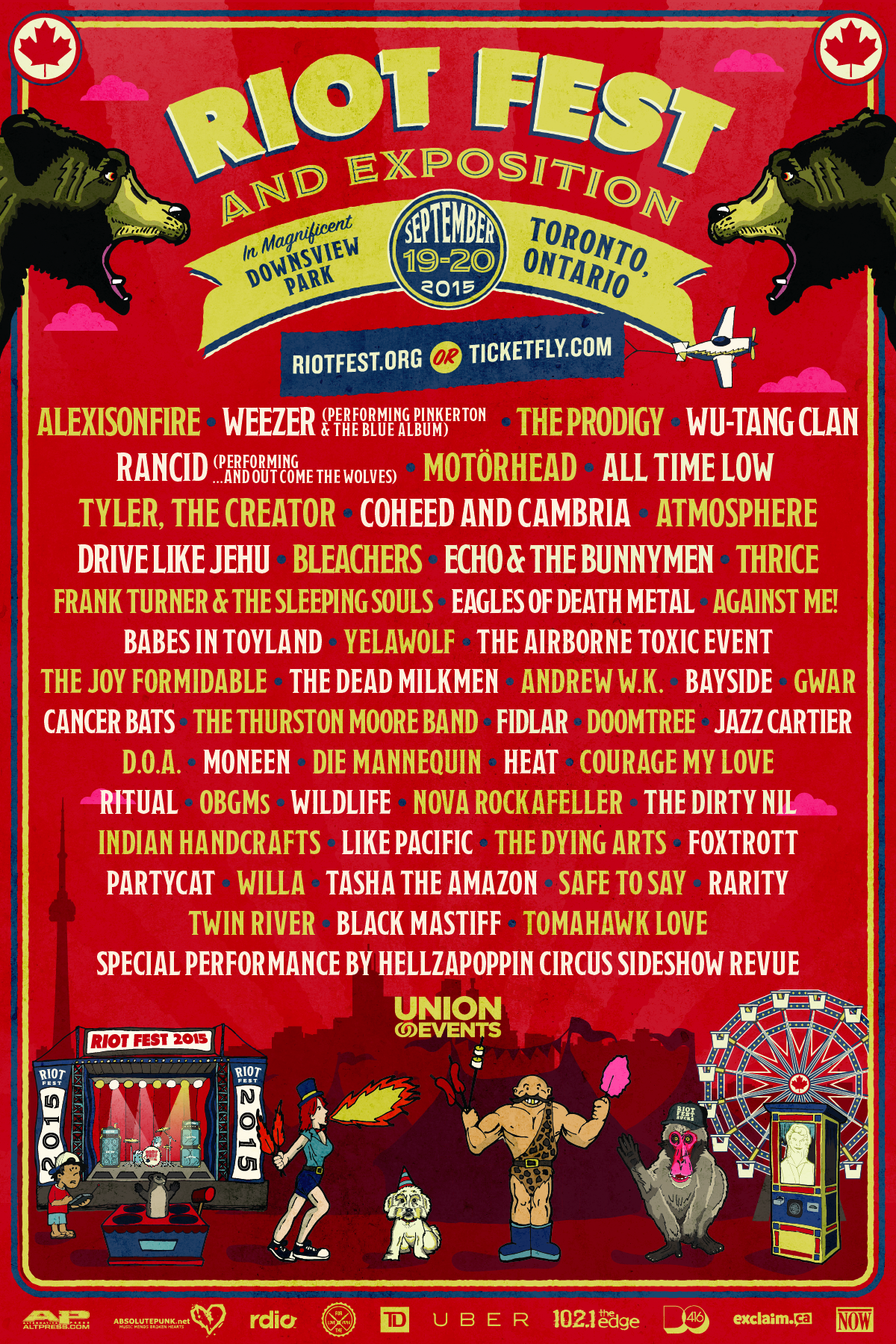 Please be sure to follow us on Twitter @riffyou and at Facebook.com/riffyou.