Riffyou Quotes of the Year: Volume 2

Over the course of 2014, Riffyou.com was fortunate enough to speak with a supreme cross-section of artists whose candid opinions, revelations, recollections, and humour that hopefully intrigued you as much as they intrigued us.
As we close out the year, here's Volume 2 of our 'Quotes of the Year.' Today, you'll hear from Gogol Bordello, Social Distortion, GWAR, Dropkick Murphys, Anberlin, Our Lady Peace, Cannibal Corpse, Buzzcocks, The New Pornographers, Billy Talent, The Supersuckers, July Talk, and more!
To read the full interviews, simply click on the link at the end of each quote – thanks!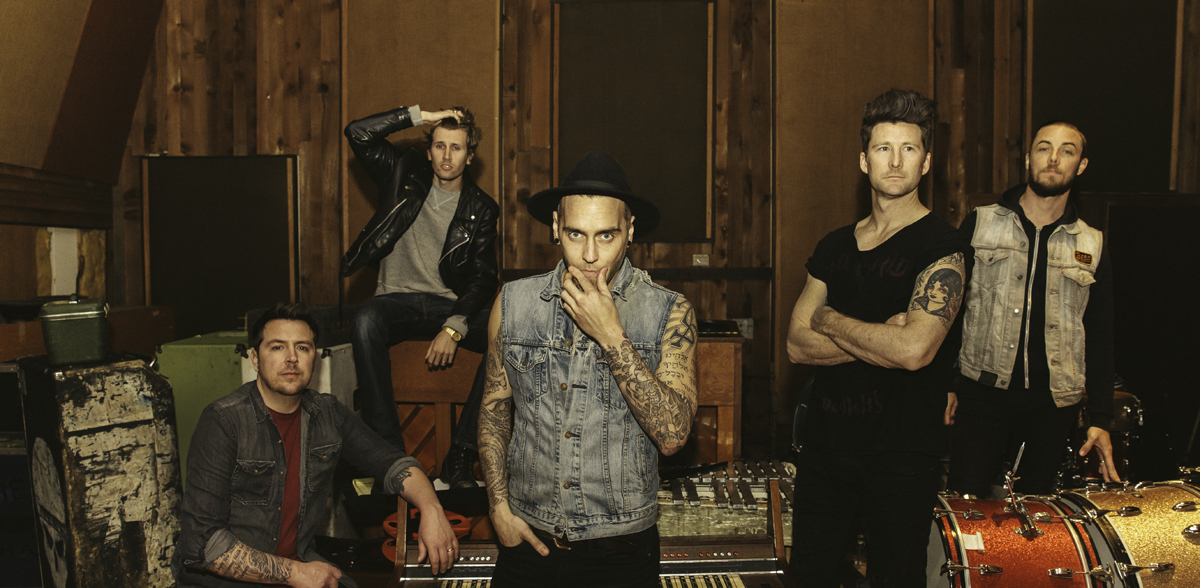 "Don't be sad that [Anberlin] is ending. Remember the songs that mean something to you because you still have them as long you care to listen. With music and art, the artist leaves a piece of himself behind in his work. I like to think that not only can current fans always listen to our songs, but also that new people will continually discover Anberlin because of the music we will be leaving behind." – Deon Rexroat, Anberlin (July 1, 2014.)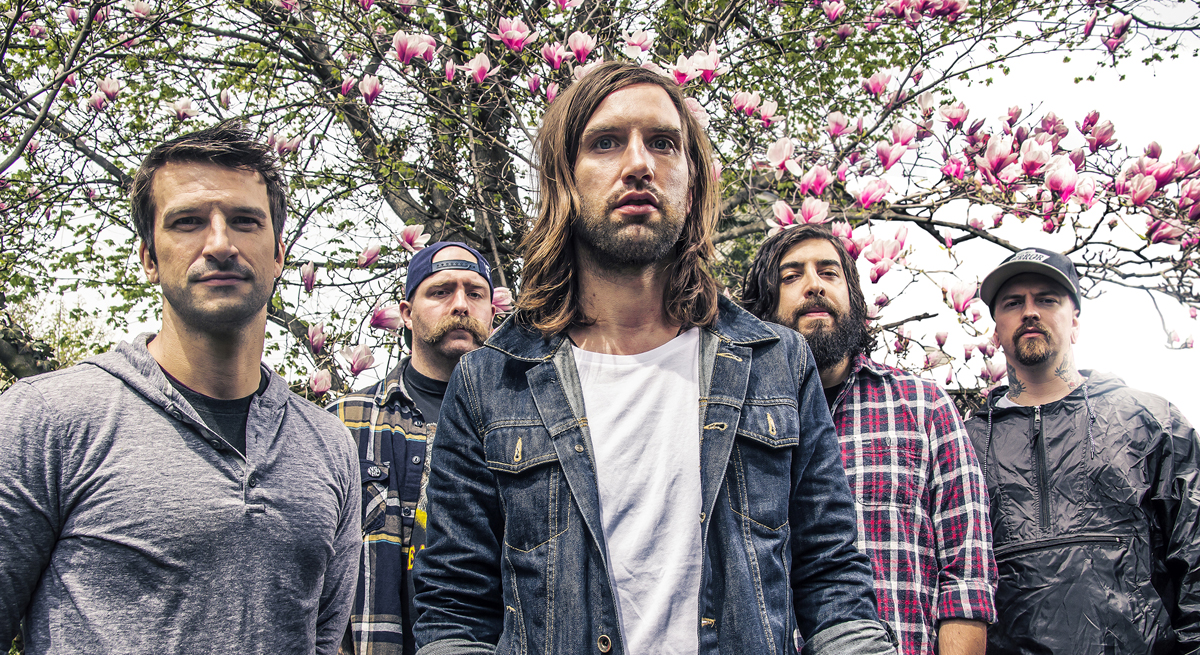 "I understood that with this being our seventh album, we had to try something new…at least I had to do something new. The new thing I tried was being honest. It was really terrifying and difficult for me. I feel even if I wasn't overly specific about anything, the honesty is conveyed in our music and people will understand that it's a very honest and personal record." – Keith Buckley, Every Time I Die (July 3, 2014.)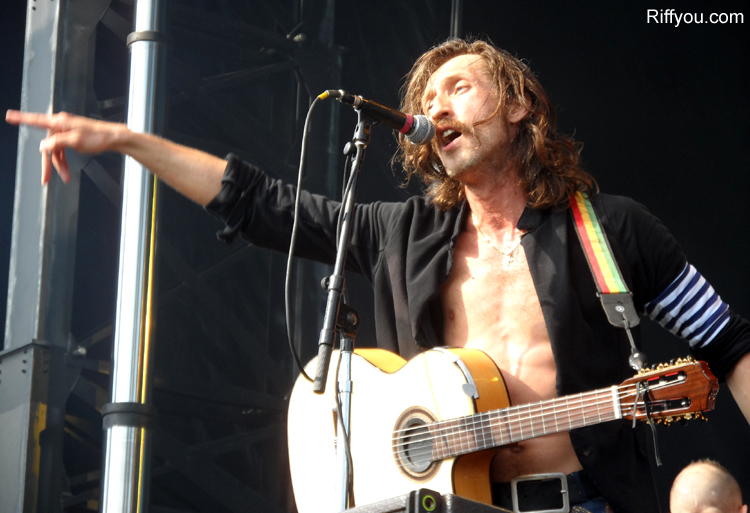 "I have pretty good insight on this topic because I can trace what I'm doing now, with before I was doing it. The mechanism is the same. Before I started writing songs when I was 14- or 15-years-old, I was an eccentric in my world. There are several types of eccentrics, while their motivations might vary, my urge is communication. And, it's chiefly communication of my personal joyous energy. It really all boils down to that. I was born with extra energy and it always sneaks its way out. It puts a smile on peoples' faces and makes their eyes sparkle." – Eugene Hütz, Gogol Bordello (July 16, 2014.)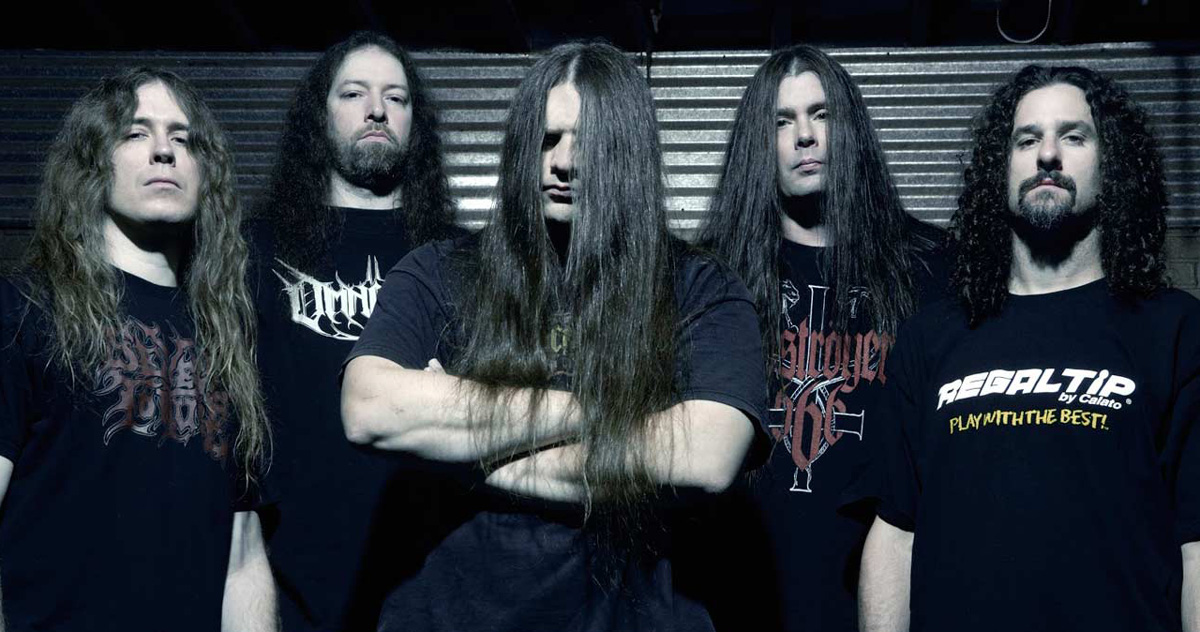 "It bums me out to think that this may all be over sooner than later, but hey, that's life. Everybody gets old. I just can't imagine us being up there at 60-years-old trying to bang our heads. That would probably just look ridiculous. Maybe we'll have some clones go up there and do some live shows for us." – Rob Barrett, Cannibal Corpse (July 18, 2014.)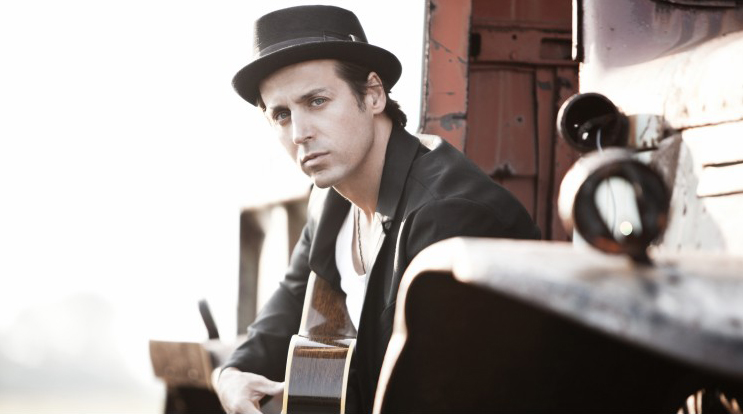 "As you go through these struggles, that's how you get to learn about yourself. That's how we look at our life as a band. I think each individual in the band feels that way as well. The struggles make you realize who you are, and we're at a certain point in our career where we finally realize that." – Raine Maida, Our Lady Peace (July 21, 2014.)
"Controversy is good. I always give the examples of Michael Jackson, or Madonna, or Britney Spears…anybody that's received so much hate also gets so much love and sells a lot of records, remain popular, and continue their careers no matter what they do. I could take that in a small way within the metal community. We might not go down as the world's most credible band, but we'll definitely go down for something. I think we're doing alright with the amount of hate we have." – Jesse Ketive, Emmure (July 25, 2014.)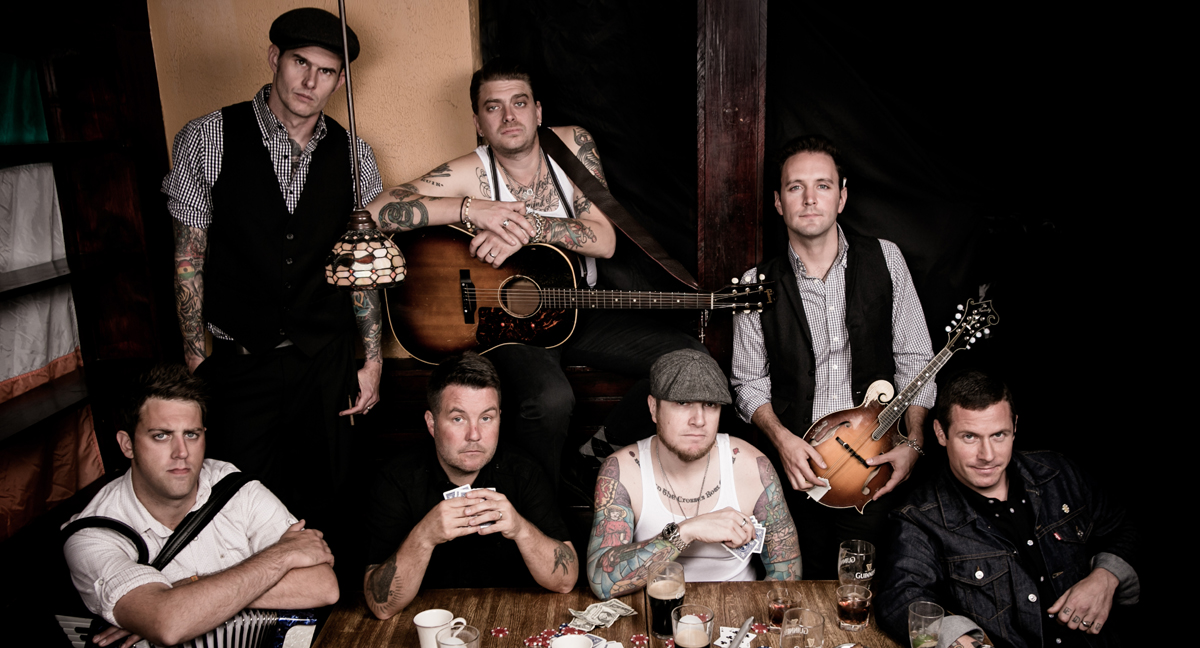 "You know, so many bands put themselves on a pedestal and think their shit doesn't stink. We know how lucky we are to be doing what we're doing, and know so many people who would give their right arm to be out doing this as a full-time job. I think when people meet us they're disappointed because we're not larger-than-life caricatures of drunken, 'whiskey-soaked' (a popular appellation people describe us with) Boston Irish goofballs. We're just regular guys who have an awesome job!" – Matt Kelly, Dropkick Murphys (August 12, 2014.)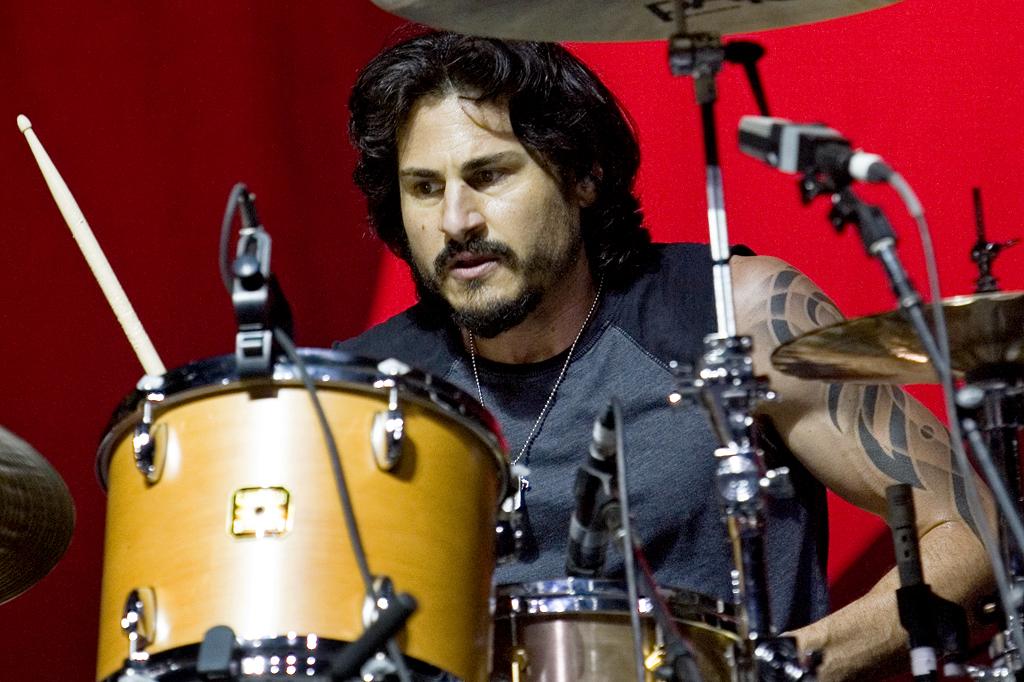 "As much as I love Rage Against the Machine, it takes four of us to want to do it…so that's not happening, and I have to move on. Do not get me wrong. I am so grateful for my past – for Rage Against the Machine, Audioslave, and Black Sabbath…all of it. I'm completely grateful for it. I don't want to sound like 'oh, another fan is coming to ask me why isn't Rage Against the Machine doing anything right now?' I'm equally as frustrated about by that – or I was – before I was in [The Last Internationale], because I was asking the same question. So, to hear other people asking me the same question, that's why it was frustrating. That didn't make me feel upset at those people. I'm completely grateful that, to this day, people are still passionate about these bands I was in." – Brad Wilk, The Last Internationale & ex-Rage Against the Machine (August 15, 2014.)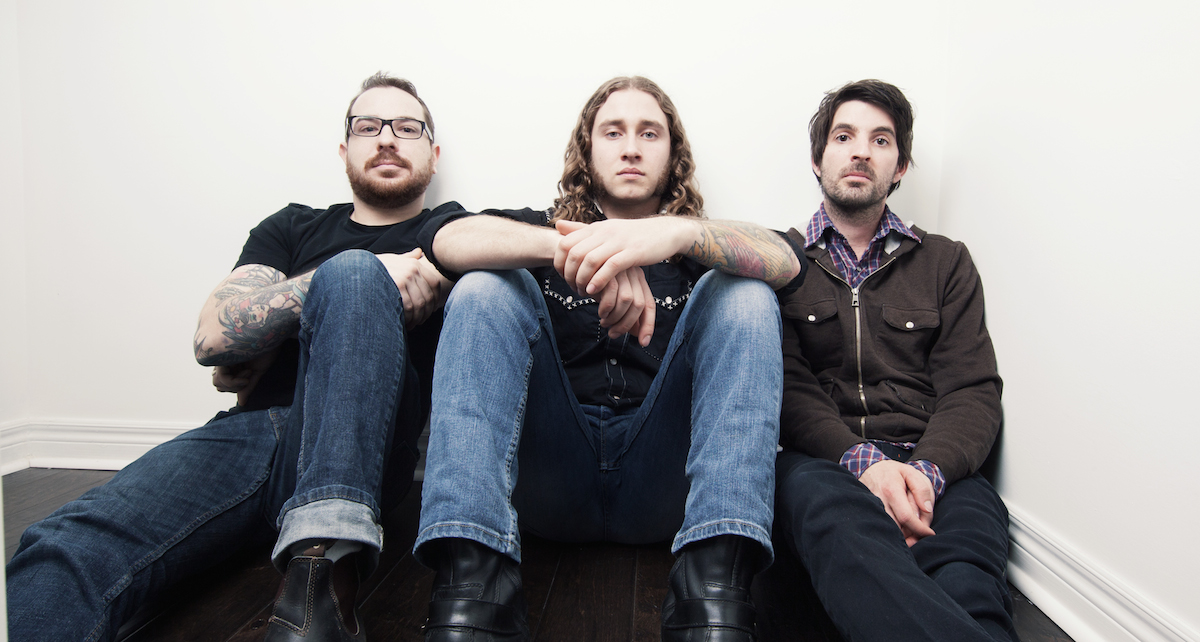 "Obviously Alexisonfire was a juggernaut within the scene that we were in, so [for me] this is going from two tour buses and a transport truck across North America, to Mike's Chevy Avalanche with a trailer attached to the back of it. It's a full 180, which is cool…back to the grassroots where we all started," relays Hastings. "It's definitely a big change, but every goal we've set for ourselves means that much more because we're going from the ground, up." – Jordan Hastings, Say Yes & ex-Alexisonfire (August 18, 2014.)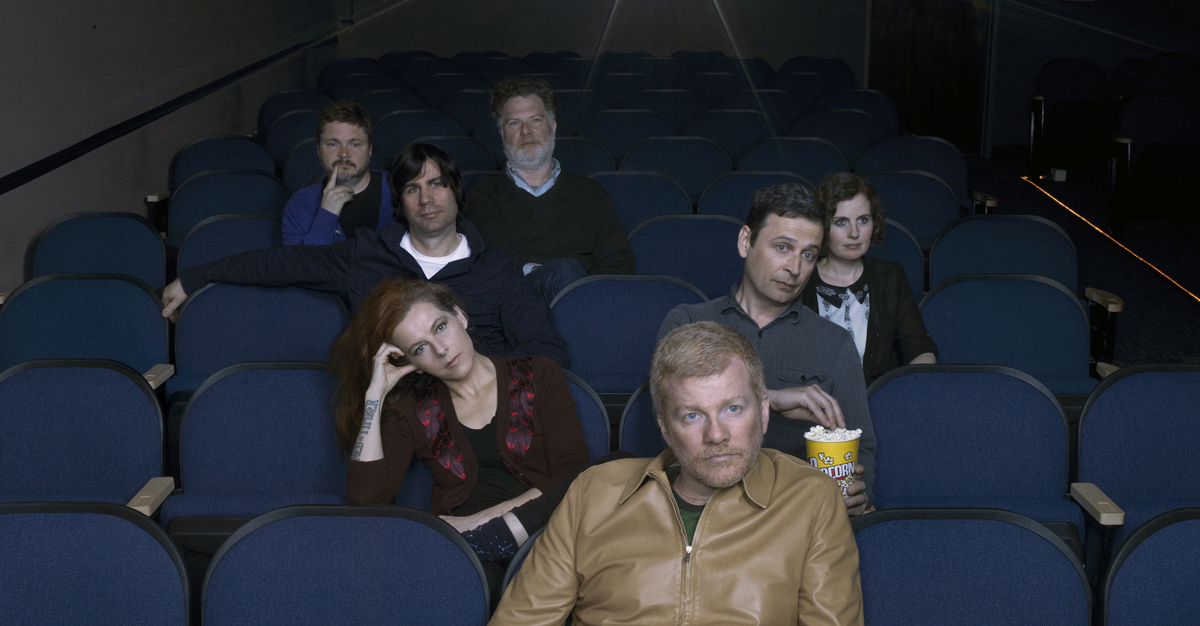 "When my son was born – and we were anticipating that – there was a feeling that nothing but bad things were happening, so there were worries that something bad was going to happen to him…we were worried that there'd be problems with his delivery. It was all of those things you worry about when you have a baby. To get to the other side and be like, 'okay, he's here and life seems good, [is great.]' There are still things that make you sad, but he's here." – A.C. Newman, The New Pornographers (August 25, 2014.)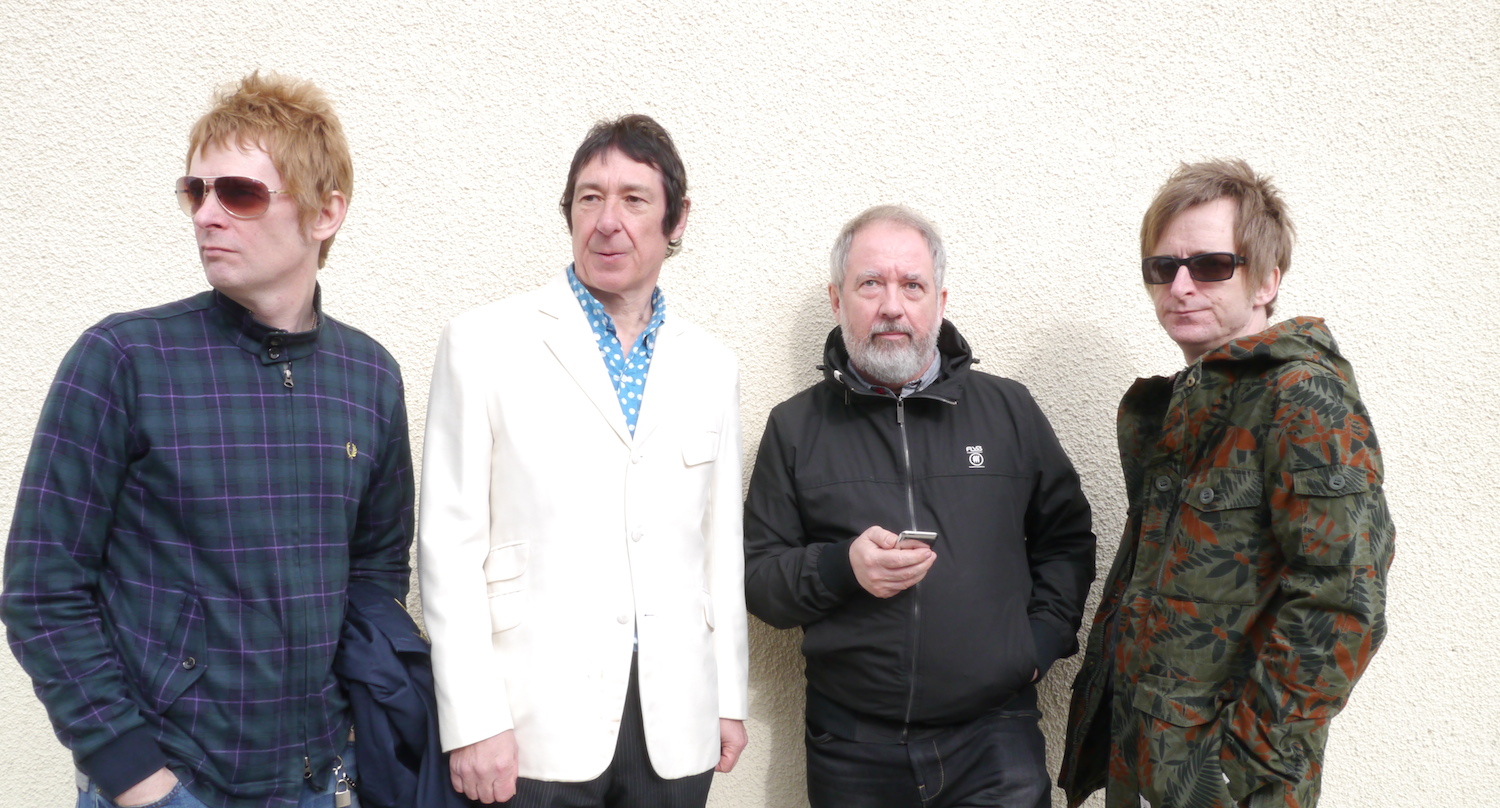 "Oh sure, yeah. We just did what we wanted to do and say what we needed to say. It could last one day, two days, or a week…it didn't matter. This is what we wanted to do. We wanted to challenge the audience and get the audience involved. We wanted to make them feel alive, and make ourselves feel alive. We sing about the human condition: sad things, happy things, and weird things that people could instantly relate to – that we're dealing with. It's really important to get that through on a record." – Steve Diggle, Buzzcocks (August 26, 2014.)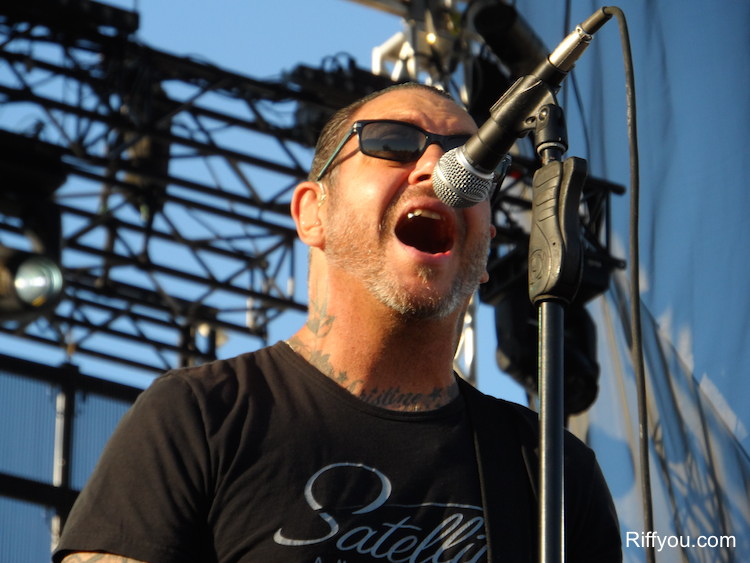 "I have fantasy jobs like working in retail at a department store just selling rich housewives outfits and saying 'this looks fabulous on you! Let me find a matching handbag!' Then, the other is being like some sort of Vice or taskforce, law enforcement, undercover [person]. Or possibly someday becoming a guerilla activist – I'm kind of in-training for that now anyways. So, maybe my retirement will be jumping on ships, kidnapping, and [participating in] espionage. I still fantasize." – Mike Ness, Social Distortion (August 27, 2014.)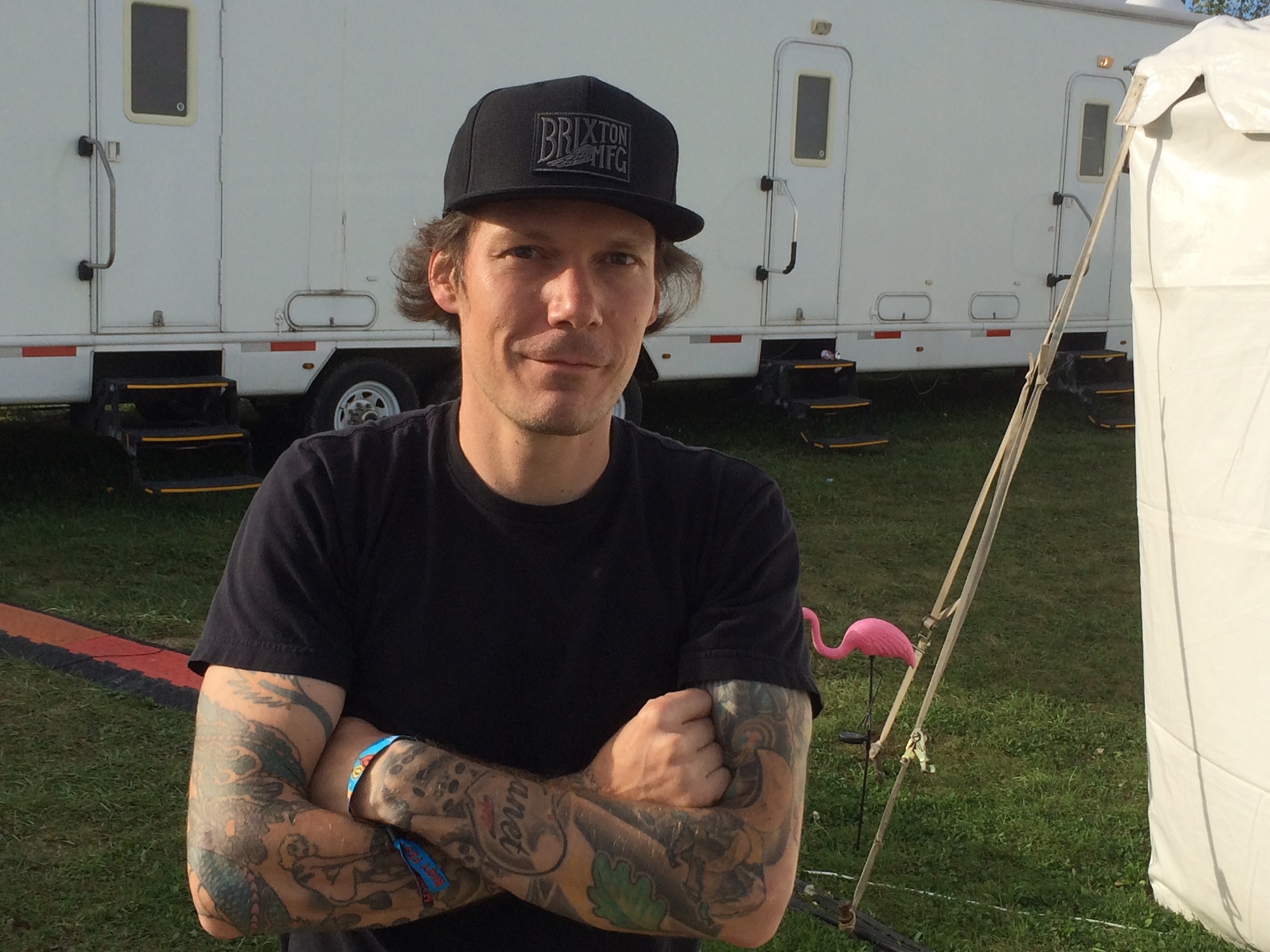 "We've always believed in ourselves. We've always known that this is what we were going to do. Were we naïve at 28 and still playing at the Horseshoe with only our girlfriends showing up? Our parents were like, 'when are you going to quit that band?' We struggled from 17- to 28-years old and didn't get any breaks. But, we never gave up. I think that's why we appreciate all of this so much more." – Aaron Solowoniuk, Billy Talent (September 16, 2014.)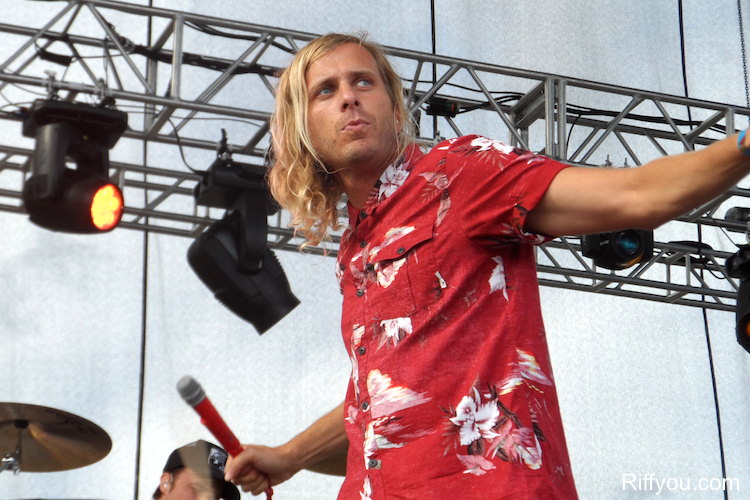 "More than anything, I'm excited to have the artistic freedom and opportunity to make a sophomore record. Everybody dreads the sophomore slump, whereas I am embracing it and can't wait to either go down in flames, or take it to another level. It's not going to be in the middle – it'll be one way or the other. That's how it has to be." – Aaron Bruno, AWOLNATION (September 23, 2014.)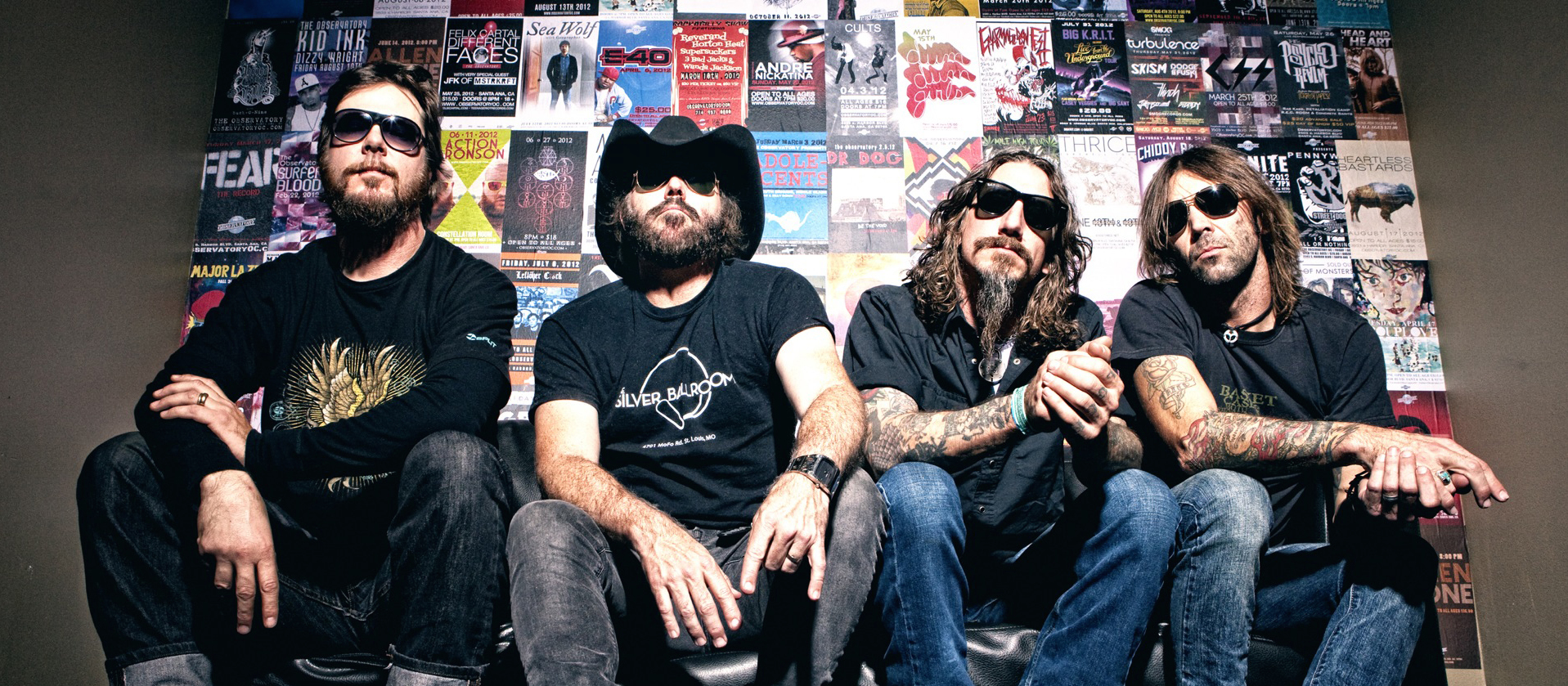 "We definitely feel that we're as good as many bands have ever been. The fact that we're not as popular as some of these other bands is endlessly frustrating. But, you can't focus on that side of it – you just have to be as good as you can be. It's not like sports where there are actual numbers that dictate how good you are. Music is an art form, so it's more subjective. You can just feel that what you do is as good as anybody." – Eddie Spaghetti, The Supersuckers (October 20, 2014.)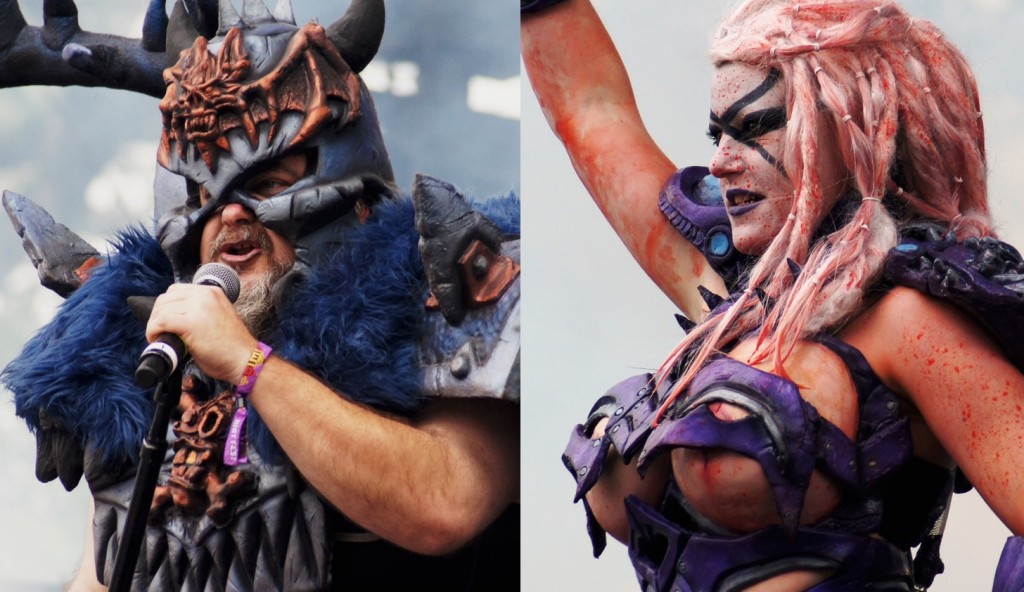 "Well, at one minute I was out fucking a Moon Moose – I wear that creature's hide on my back and shoulders – and I was successful. Then I laid down to take a nap and the next thing I knew, I was walking out on stage in front of 10,000 pre-pubescent boys with chlamydia. I didn't know what to do, so naturally I started singing the songs of GWAR. Some of [the band] wondered how I knew their songs, but every Scumdog knows the songs of GWAR." – Blóthar, GWAR (October 30, 2014.)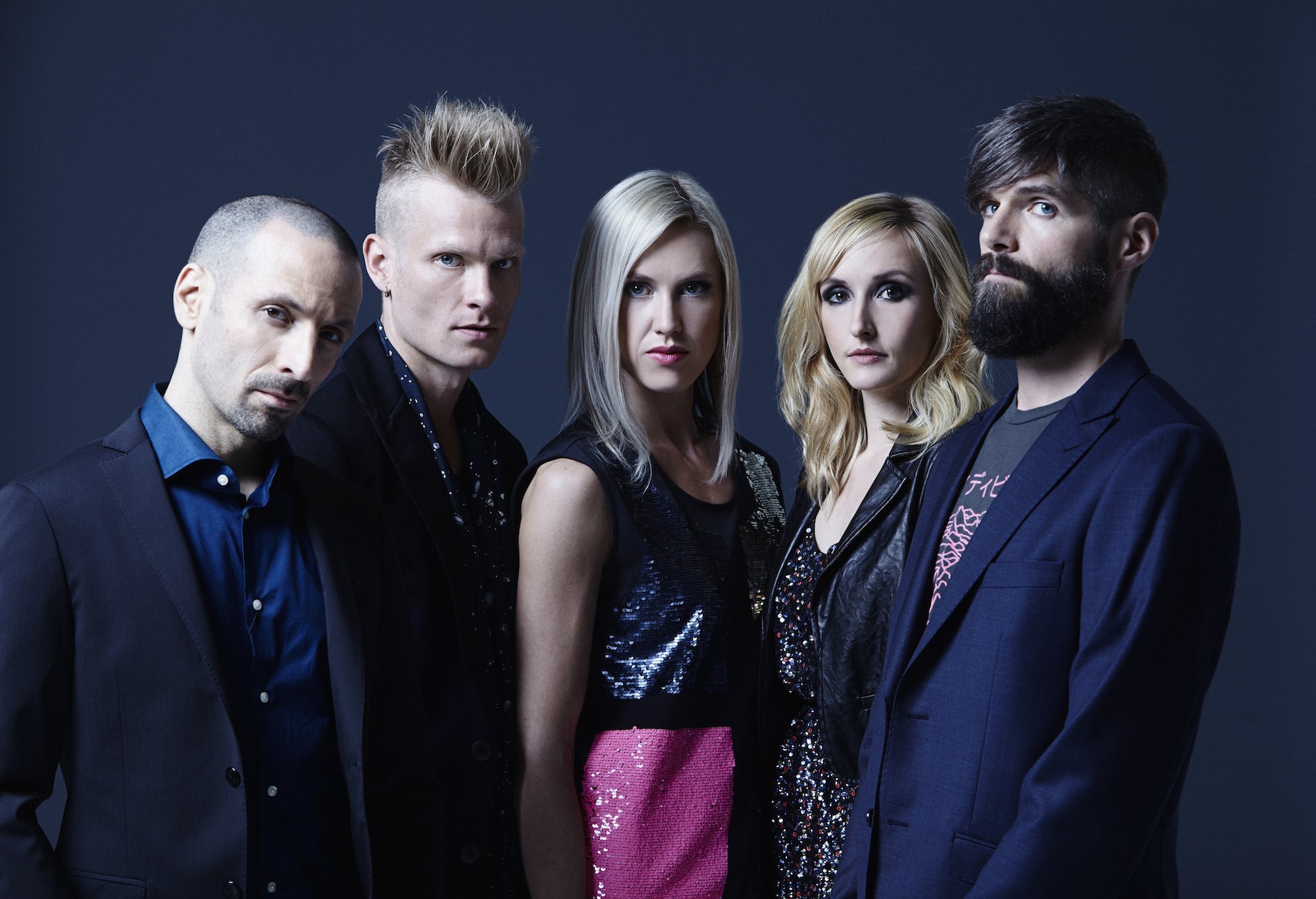 "Yeah, I'm more confident now. I'm so grateful that our story and ascension has been a very gradual one, because I needed time to garner confidence. It's still a very humbling thing to do, but less strange do I feel in my own skin up front saying big things loudly." – Ryan Guldemond, Mother Mother (November 11, 2014.)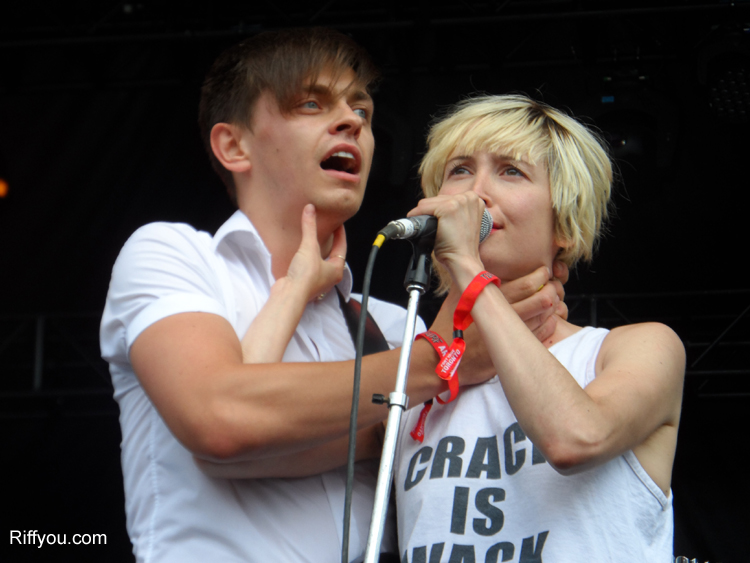 "I'm so thankful that we've been given the opportunity to explore something. When you're a doctor, there are certain preconceptions about what you're going to do on a day-to-day basis. Walking into a rock n' roll show, if I'm a guy wearing a guitar and Leah is a woman and we're standing on the stage, there are preconceived notions about what that night's going to be. What's important to us is that we really try hard and push each other to fuck with that. And, maybe say, 'what if we don't do what is expected of us?'" – Peter Dreimanis, July Talk (November 14, 2014.)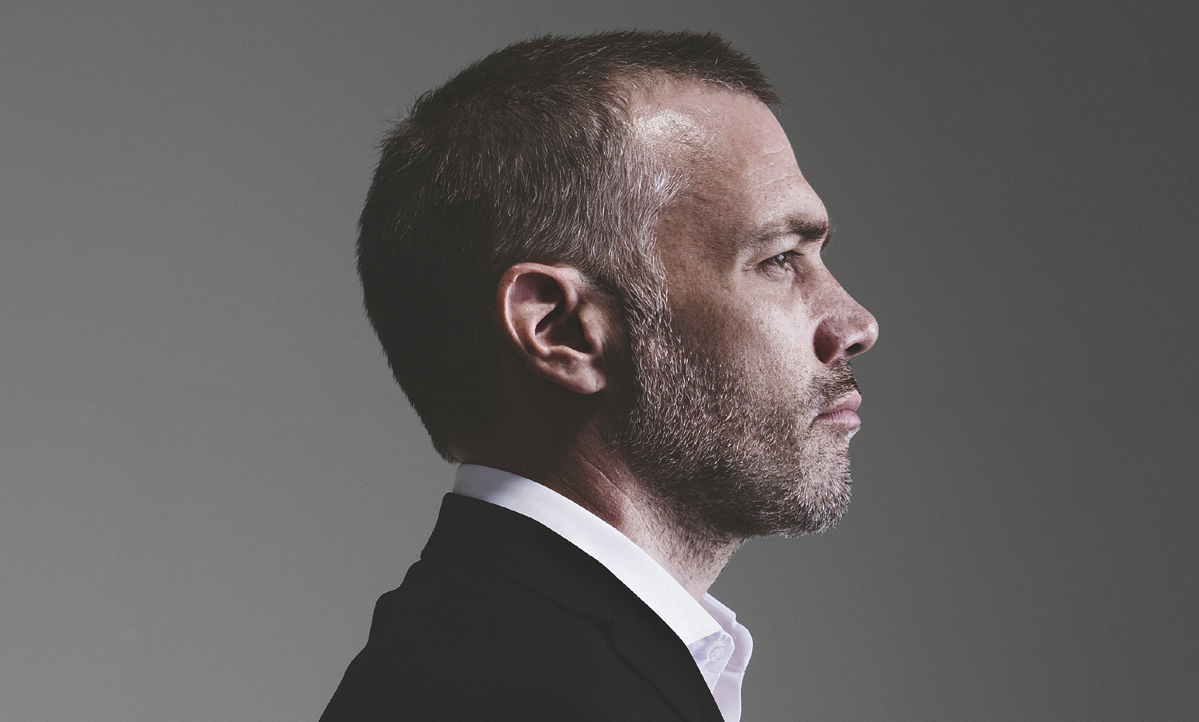 "When you're confronted by a really difficult thing in your life, you're faced with a choice: you can runaway from it, or you can face it, confront it, and work through it. But to work through it, sometimes feels like holding your own head below water when you're already drowning. Your natural instinct when drowning is to get back up to the surface and give yourself some relief from that terrible situation…you just want to breathe again." – Buck 65 (November 18, 2014.)
"People say, 'your voice is so beautiful, but you don't look like you'd sound that way.' I begin to think, 'so what, I'm an ugly fuck with a pretty voice?" – Kevin Jordan, This Wild Life (December 15, 2014.)
Click here to view the rest of our Best of 2014 selections.
Riffyou Quotes of the Year: Volume 1
Please be sure to follow us on Twitter @riffyou and at Facebook.com/riffyou.